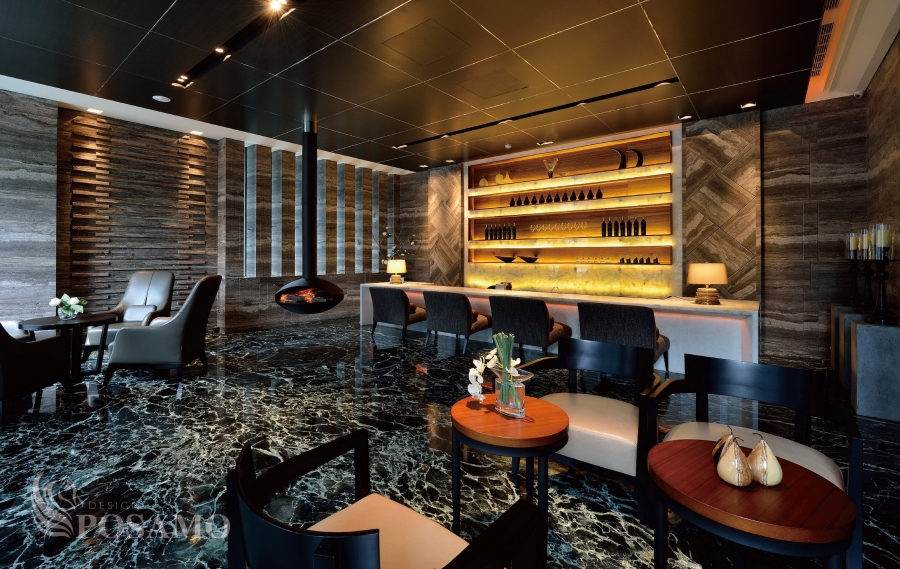 Tipsiness inside the European castle
The candlelight on the pedestal and the soft lighting from the bar mingle with the pleasant rays of light radiating through the glass doors and windows ingeniously sculpt an ambiance of tipsiness where one becomes intoxicated with the environment without even consuming alcohol.
歐式古堡裡的微醺感動
石台上的燭光冉冉、吧台透出的柔光橙橙,交織著從玻璃門、迎光序列窗灑落的和煦光輝,巧妙地塑造出一個無酒精成分的微醺氛圍,酒不醉人人自醉了。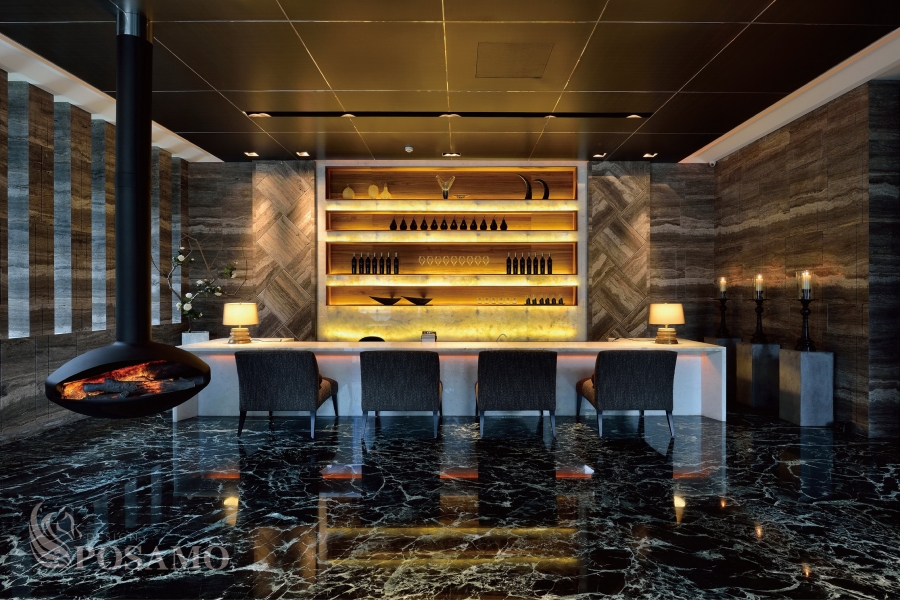 Travertine wall surface with horizontal striations present the demeanor of European castle wall. The white striations extend to a woven-like surface constructed from teakwood collage to introduce a sense of stylishness. On the floor, dark green Italian serpentine with white stripes complements the white texture of the Burmese jade bar to sculpt extravagant, archaic aesthetics.
普羅旺斯洞石以水平紋交丁鋪陳壁面,呈現了歐洲古堡城牆的風貌,視線順著石材上的白色紋理,延伸至以柚木拼貼成編織狀的斜紋立面,增添了帶有時尚感的裝飾效果。地面帶著白色絲線的義大利國寶級蛇紋石,深沉的墨綠色襯托出緬甸玉吧台的白皙質地,圍塑出華麗古拙的整體感。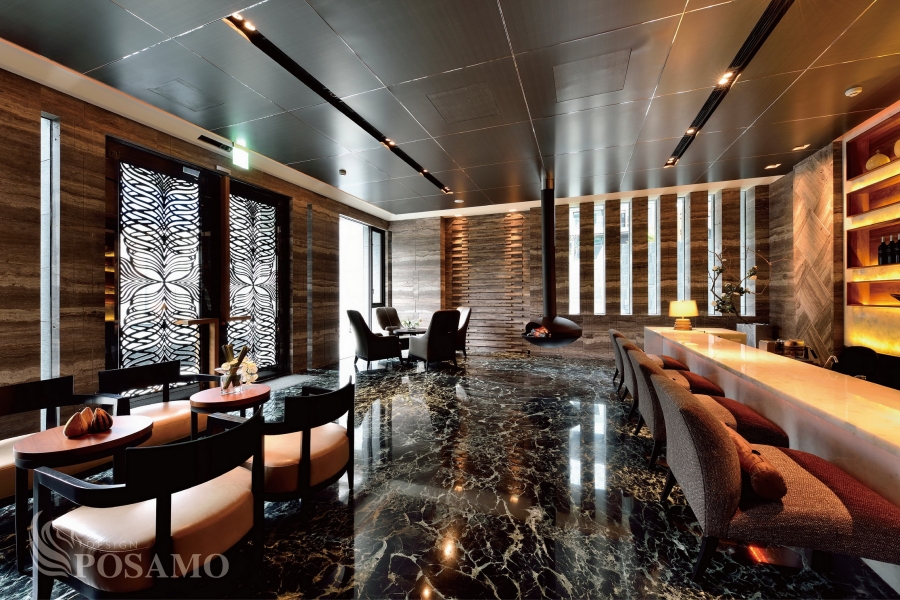 Raise the glass and take a sip of the

Bordeaux wine

while enjoying the warmth of the UFO-shaped hanging fireplace. Step inside the dining area of the Shining Resort, one will be able to appreciate the mix and match European party style that adopted by the POSAMO design team, because "creating touching" designs has always been our tireless challenge.
舉起酒杯,輕嚐一口法國莊園紅酒,感受身旁垂吊的飛碟式火爐,縈繞四周的炭火溫度。踏進台北鄉林大境的輕食品酒區,就能體驗POSAMO十邑設計替空間「穿搭」的歐洲派對風,創造出「有感設計」一直是我們樂此不疲的挑戰。
| | |
| --- | --- |
| Editor/Creative and Research Department | 編輯/十邑創研部 |
| Date /July 04, 2016 | 日期/2016-07-04 |