As unique and indispensable as the Tree of Souls in the movie Avatar , the POSAMO design team transformed the single large pillar within the space into a tree. Inspiring imagination, the spread of the tree allows for the design to penetrate through boundaries, weaving into a grand scenery with the greenery on Dongguang Parkway.
觸動想像的生命樹
就像是電影阿凡達裡納美人的生命樹,那麼獨特且不可或缺,POSAMO十邑設計將空間中的獨立大柱轉化成樹。觸動想像,藉大樹的鋪展蔓延,讓設計穿越空間隔閡,與東光綠園道上鬱鬱蔥蔥的景緻,交織成一幅氣勢恢宏的風景畫。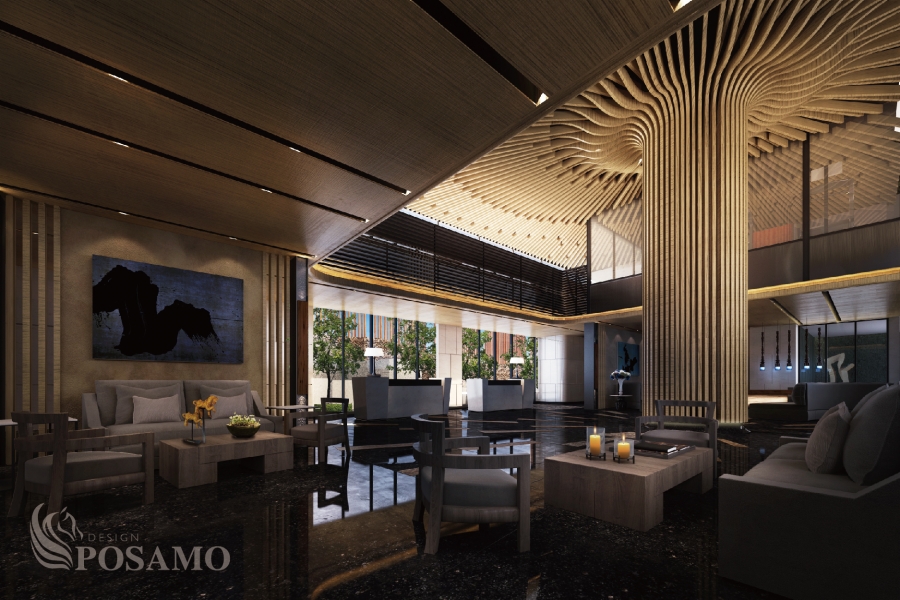 Stop for a moment in the lobby of Power Home Taichung Jing Mei and lift your head to see the Tree of Souls spreading out in all directions. The two sceneries complement each other, the upward extension are the branches, while beneath are patterns that look like light and shadow. Without the design of corridors, the leisure space connects and layers naturally, just like an invisible nerve system, subtly pulling people closer. In this space, visitors can share the joys and sorrows of life.


駐足仰首於台中寶鴻景美大廳,能望見樹從四面八方擴展,向上是枝幹的延伸,往下是樹枝的光影圖騰,兩者相映成趣。各個休憩空間在沒有廊道的規劃下,自然且有層次地相互連結,猶如有無形的神經網路,微妙地拉近人與人之間的距離,在這兒你可以恣意地與人分享生活的美麗與哀愁。

The natural elements of light and shadow secretly escape from the bookshelves and meet with the treetop on the Parkway, transforming into a magical forest. Visitors will feel as if seated on the soft, comfortable carpet of grass, immersed in the joy of reading and imaginations.
光影的自然語彙從書架跳上樹梢,偷偷地逃出場域疆界,與綠園道上參天大樹會合後,轉變成一片魔幻森林,就像是坐在一席柔軟舒適的綠色地毯上,與想像力共同領略閱讀樂趣。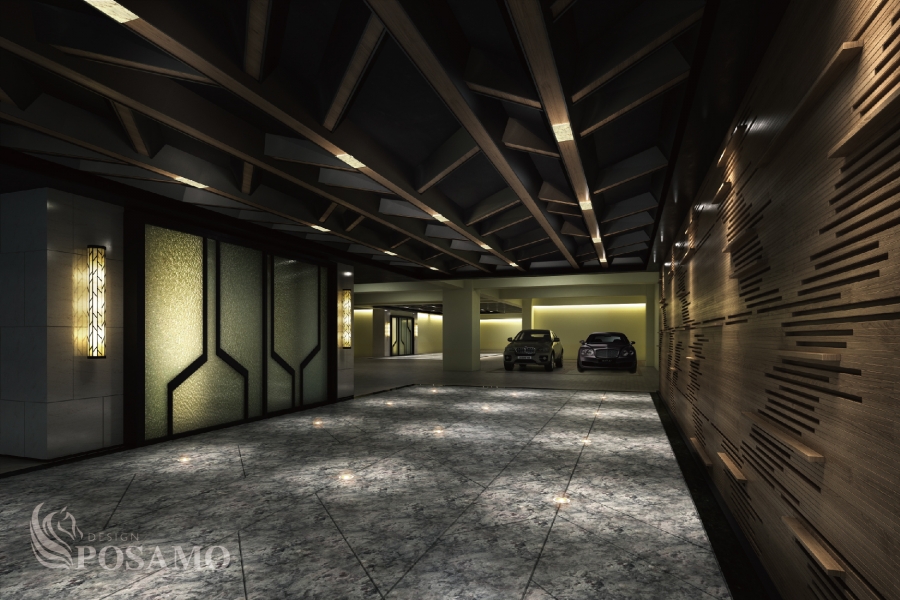 The flowing light and shadow of tree roots spread naturally in the driveway, presenting the visitor with a relaxing sense of release as if entering a forest.
樹根盤據的流動光影於迎賓車道自然散落,予人回歸森林的放鬆與釋然感。
Take a step closer and experience the work by King Wang, chief designer of the design team of the POSAMO design team. This design is centered on the Tree of Souls as the theme of space design and conveys the message that the relationship between humans and nature can be more intimate.
你可以再靠近一點,靜心感受POSAMO十邑設計首席設計師王勝正以生命樹為空間設計主軸,傳遞生態與人的關係能更和諧的訊息。
| | |
| --- | --- |
| Editor/Creative and Research Department | 編輯/十邑創研部 |
| Date /APR 07, 2017 | 日期/2017-04-07 |