Memory, reflection, confession, dialogue, exodus, these keywords portray a state of mind or emotion.
記憶、反思、表白、對話、出走……,這些關鍵詞或是描繪一種狀態,或是表述一種情緒,或是揣摩一種感觸。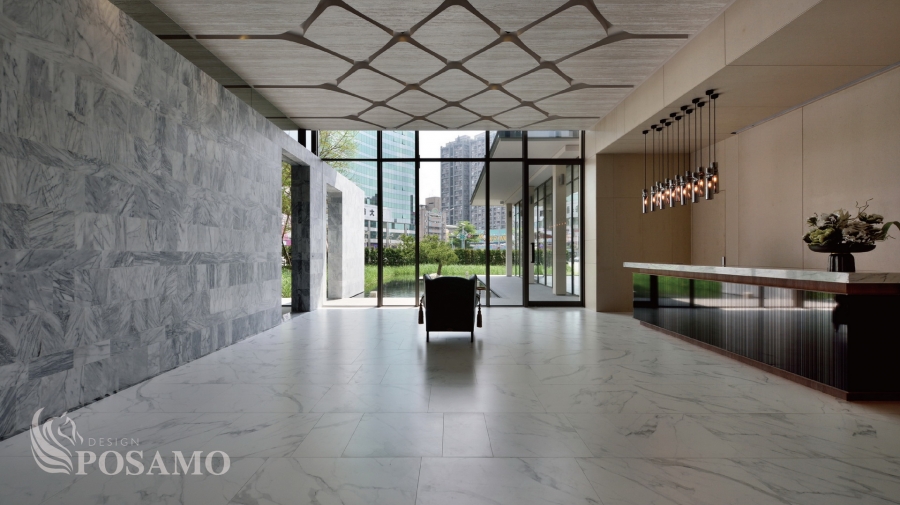 POSAMO's latest creation is located on the intersection between Taiwan Boulevard and Gongyi Road. The brand new, contemporary reception hall for the Power Home "Da Bai" project oozes minimalist and artistic qualities. As Laozi mentioned in Daodejing, "Remain humble and virtuous," white is a symbol of humility, thus chief designer King Wang drew inspiration from "Taiwan white" to develop the main color scheme of the building. Blank spaces are also designed into the space to broaden one's mind.
POSAMO十邑設計日前完成了全新作品,位於台中市台灣大道公益路口,一座現代、簡約且具藝術性的寶鴻大白接待會館。老子道德經提及:『大白若辱,盛德若不足。』反觀本我,以白為謙遜,首席設計師王勝正朝著『台灣白』的白,由內至外地發展量體主色,並在空間規劃上適度地留白,遼闊心靈。
Each texture and direction of "Taiwan white" is unique, where the most original, natural façade of the material is preserved to create the one of a kind visual wall that transcends all of the boundaries to complement the guest-welcoming tree floating on water.

總是有那麼些特定的元素能與我們產生共鳴,『台灣白』的每一片石材的紋路、走向風貌皆不盡相同,保留材質最原始自然的表面,製成獨一無二、空間裡的主視覺牆,牆身跨界,延伸出境臨水,與漂浮在水上的迎客樹相望成趣。

Metal, stone and wood veneer materials are brought together through ingenuous design.

物體透過日常生活的觸摸及使用,傳達其形塑生活的平衡狀態,經由設計,金屬、石材、木皮,共同演奏一首室內的變奏曲。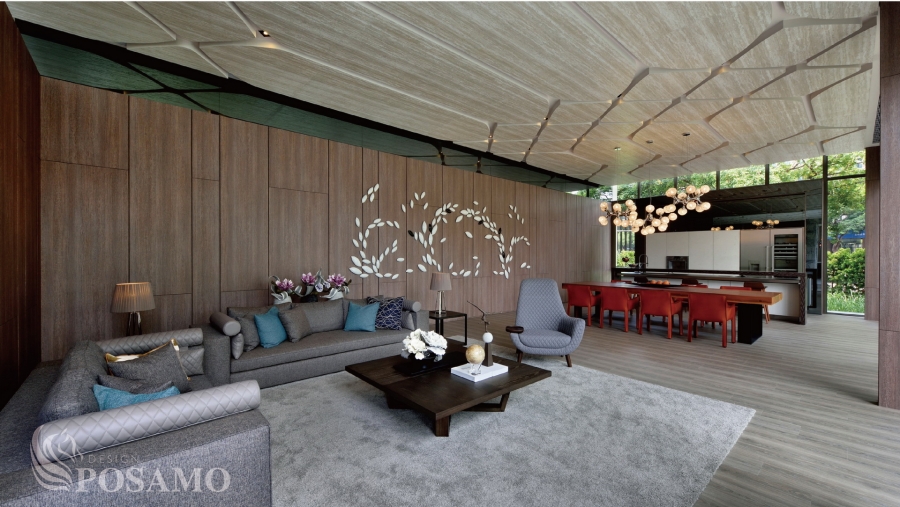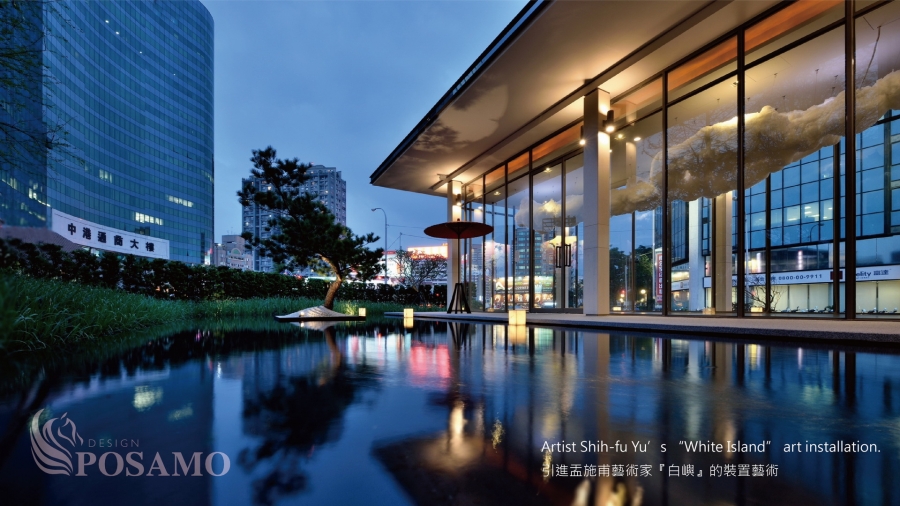 The glass box casts a reflection on the water surface to seamlessly join the surrounding cityscape. Glance up, and one will be greeted by a large cloud floating leisurely above.
玻璃盒映出的浮光掠影,鏡像片段連接了城市風景。視點翱遊於天際,大朵浮雲悠遊懸浮,想像自由流動的微風,過眼
從山間飛過‧‧‧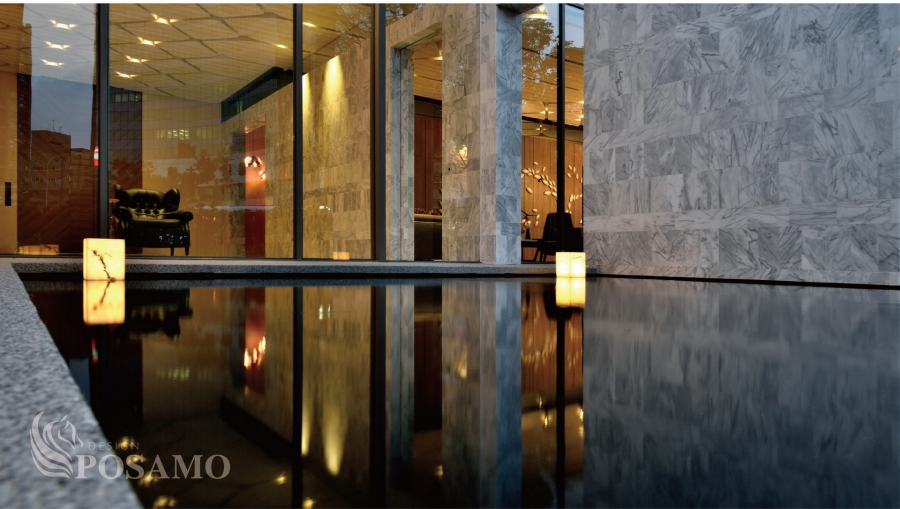 In pursuit of minimalistic qualities, the Power Home Da Bai reception hall is a modern, pure spiritual sanctuary that offers a retreat from the hustle and bustle of city life, allowing the guests to enter a realm of tranquility, purity and humility to unwind and cleanse their hearts.
追求極簡本質的關注,寶鴻大白接待會館是現代、淨簡的心靈之城,在此褪去城市的熙攘喧囂,進入一處寧靜的身心歸屬,闡述純粹謙退的心境,讓一切得以放鬆、淨化。生活不是物質的堆砌,流光歲月的感知與記憶,如此實在的體會,將深植心靈,累積成歌。
| | |
| --- | --- |
| Editor / Creative and Research Department | 編 輯 /十邑創研部 |
| Date / JUL 20, 2017 | 日 期 /2017-07-20 |