In the Taichung's Museum of Arts District, a white, geometric-shaped building evokes images of Richard Meier, the iconic figure of "white architecture," who said, "White is the most wonderful color because within it you can see all the colors of the rainbow. The whiteness of white is never just white; it is almost always transformed by light and that which is changing; the sky, the clouds, the sun and the moon. "
在台中美術館特區,城市綠廊的起點,有一棟以白色構成、幾何成形的當代藝術舘,讓人想到「白派建築」的指標性人物理查 • 邁爾在普立茲克獎頒獎典禮的演說:「白色是最美妙的顏色,它可以看到彩虹的所有顏色。白,從不只是白色,它隨著光,與日月天雲一同改變生成。」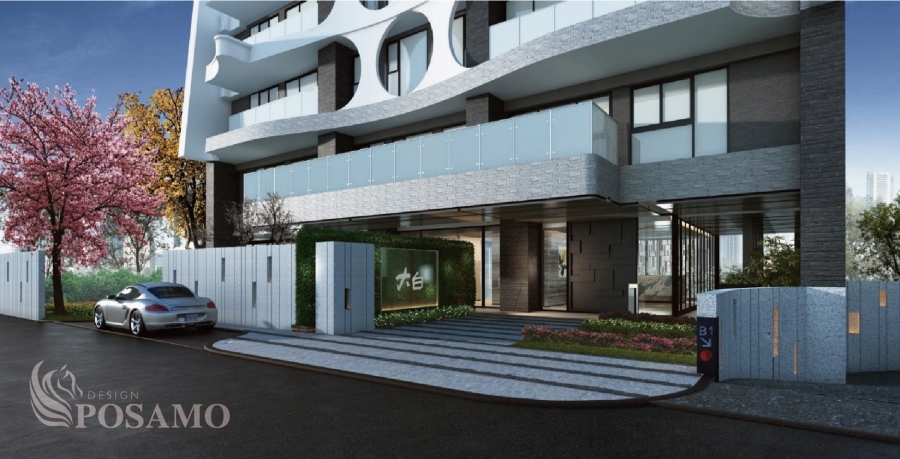 Surrounded by verdant trees, the white color of Power Home's Da Bai museum of arts reflects the omnipresent greenness, where POSAMO's chief designer Sheng-cheng Wang has extended the environment by designing the space via an artistic approach."
面對草悟道的綠樹成蔭,寶鴻大白藝術館的白反映了綠,

POSAMO

十邑設計首席設計師王勝正延續環境的天藍明淨、草綠清新,以藝術傳遞洗滌心塵的悠然氣息。
Each stone wall is perforated, forming a dynamic wall that projects images of moving pedestrians and traffic outside, while the hedgerow protrudes from the wall to consolidate the interior and exterior greenness.
一片一片的石頭牆特別鑿孔,戶外的景因為車來人往的連續動作而移動,便成一個動態的牆體;綠籬從中跨界,作為綠意於內與外的連結。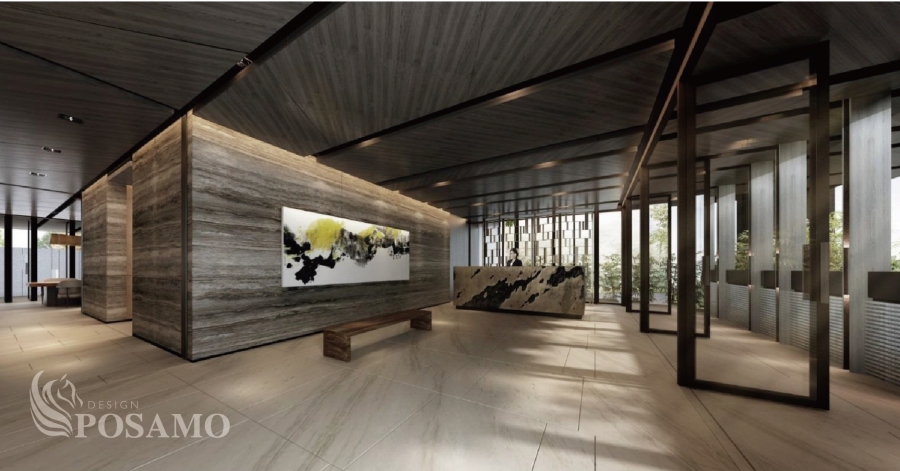 Open the row of French windows to let in a flow of natural air and light, allowing the materials on the ceiling and floor extend to the outdoors. The distinct textures of the travertine stone radiate a sense of history and culture within the horizontal patterns, thereby instilling the space with a touch of artistic flair.
溫煦晨日,序列迎光的玻璃大窗,任由清澈流動的空氣流竄,任憑自然灑落的光線閃耀,天與地的材質越過界線,讓你的眼睛不斷地去尋找盡頭,延伸再延伸,視線所及都是屬於自己的空間。美麗清晰、質感豐富的銀灰洞石,強烈水平紋理述說歷史與文化的韻味,與當代時尚展開一場新工藝精神的對話。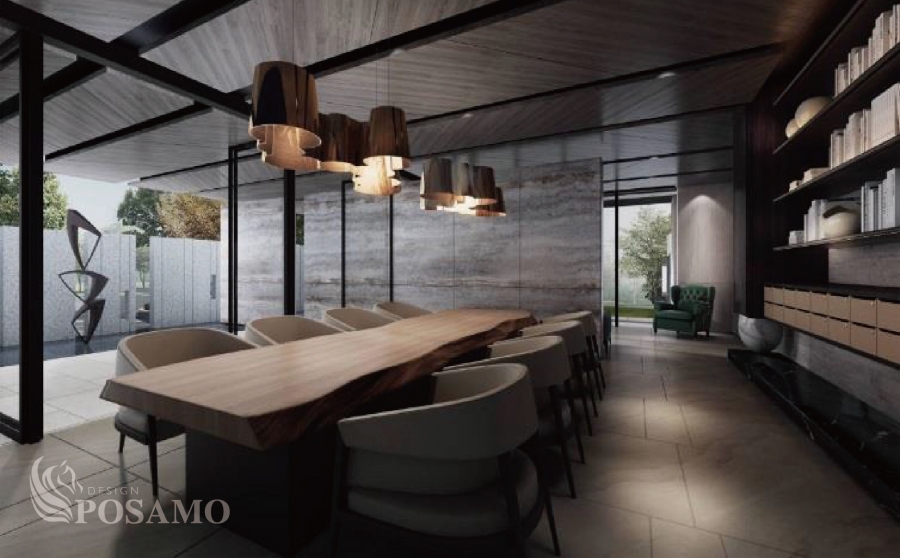 After traversing through the lush forest and wading through water, one can see a glass box enveloped by a boundless body of water. Inside, a wooden table is complemented by a horizontal wall that extends from the outside to the indoors. Looking out from the inside, a lithe, triangular sculpture can be seen towering over the water through the crevices on the wall.
穿越綠色森林,踩著水,來到了被無邊的水包圍的玻璃盒。一張溫潤大長桌,伴隨一道橫跨入內的藝術創造品(牆),從室內望向外方,創一個門洞,在板牆間隙之間,可隱約看到一座張力輕盈的三角雕塑佇立於水上。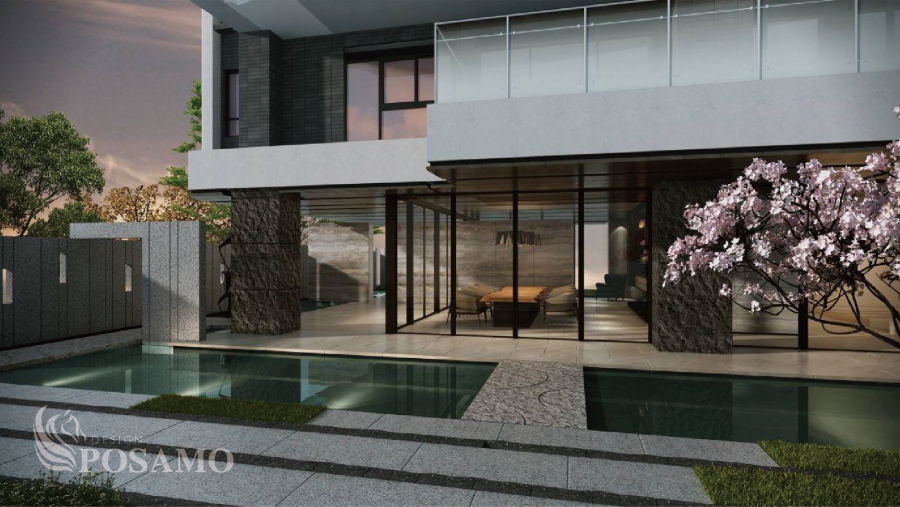 The exterior of the architecture resembles the porous surface of a leaf, allowing light to penetrate and cast shadows on the inside. As the Calligraphy Greenway basks in the afterglow of the sunset, a tranquil ambiance is restored to the Dai Bai museum of contemporary art in the forest, where art and life become inseparable.
象徵樹葉樣貌的多孔性表皮,光影交織,輝映夜暮的草悟道,回歸到寧靜、森林裡的大白當代藝術館,以一個欣賞、被欣賞的角度,生活在藝術之中。
| | |
| --- | --- |
| Editor/ Creative and Research Department | 編輯/十邑創研部 |
| Date / Sep 14, 2017 | 日期/2017-09-14 |