Transcending Time and Space – The King's Palace
In embracing diverse arts and culture, POSAMO has combined classic complexity with contemporary minimalism to design Highwealth Construction's The King's Palace 2 by employing delicate and opulent approaches.
時空流轉 國王的家
承接自各方藝術文化的激蕩,POSAMO十邑設計揉合古典宮廷的繁複與當代簡約時尚,以細膩與奢華詮釋興富發高雄國王傳奇2的氣勢張力。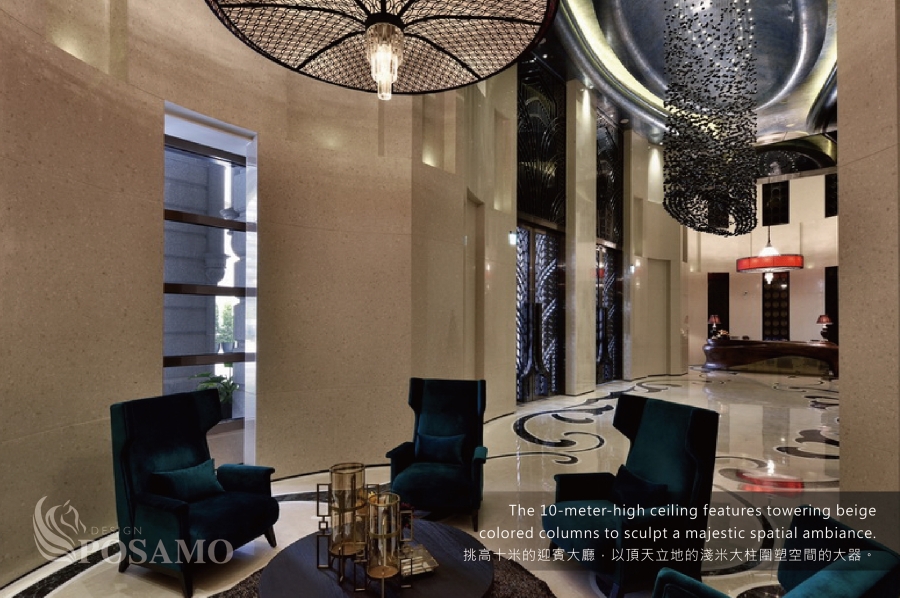 Inspired by simplified Baroque swirls, the curvy lines of the symmetrical waves imbue the space with an element of dynamism. The black gem suspended from the ceiling is akin to a resplendent artwork that permeates the space with the century-old grandeur of the king's palace under the light.
簡化巴洛克藝術絞纏紋,利用規則的波浪狀曲線,賦予空間動感的元素,地坪拼花的優美線條,吐露古今交融的韻致。垂吊而下的黑寶石於簡潔色調跳出自我風格,以藝術品之姿串連成奢華絢麗的璀璨,當光線隨之自天頂宣洩,國王宮殿的百年風華蘊藏其中。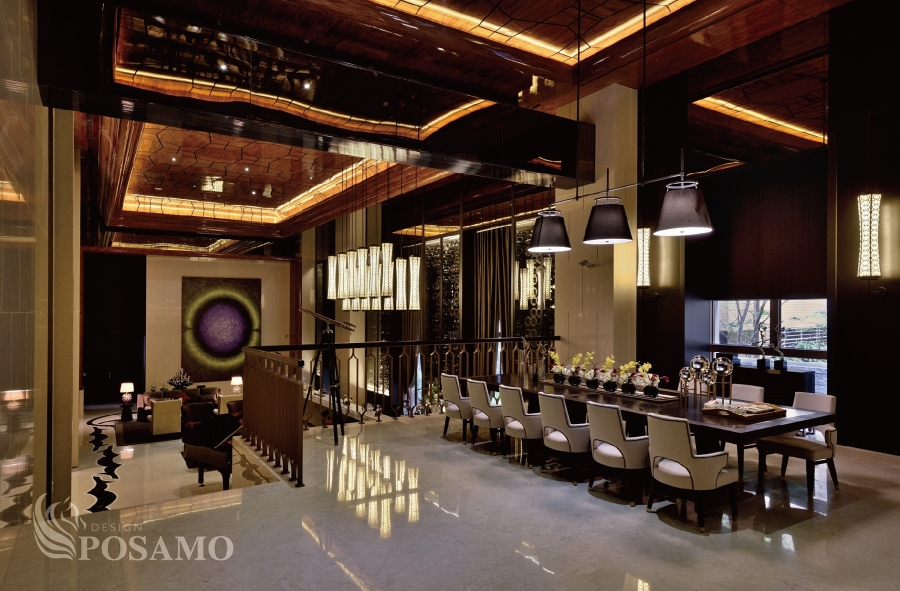 The height difference between the stairs creates different sections in the space and enriches the vertical design. This is complemented by the reflective chevron patterned piano lacquer to present an artistic effect and integrate the space.
階梯的高低差,區隔場域,豐富空間垂直面的表情,再以細膩帶反射性的天花統整,山形紋鋼烤呈現細微的藝術調性,烘托宏偉、熱情、奔放的效果。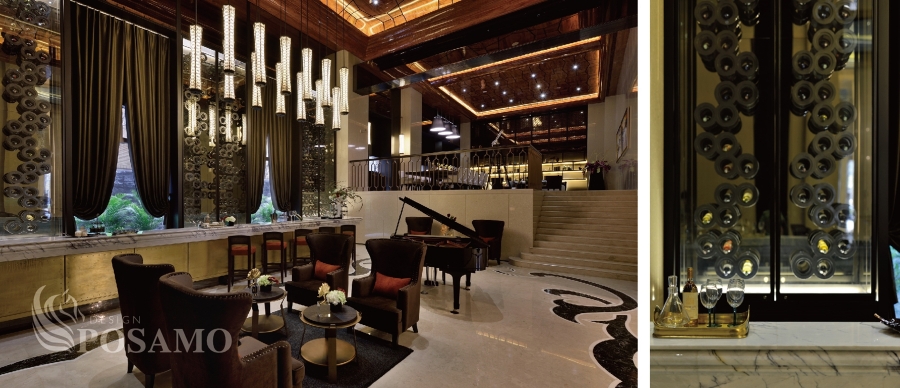 The king's private social club presents a more powerful design style, where the shiny white marble, copper panels and dark brown colors are complemented by the riveted velvet furniture to accentuate the king's tastes.
國王的私人社交會所,不再崇尚含蓄的邏輯,而是追求帶點戲劇效果的設計。亮面白大理石、金屬銅片吧台與深褐色配以鉚釘的絲絨家具,都蘊藏王者的氣度品味。
The wine display cabinet is like a re-assembly of deconstructed mechanical components, it is adorned by glass to form a minimalistic museum display window.
酒櫃的展陳方式,像是把一個個機械零件拆解串連,在玻璃的襯托下,形成一個簡單鮮明的博物館展示櫥窗。
| | |
| --- | --- |
| Editor / Creative and Research Department | 編輯/十邑創研部 |
| Date / Sep26, 2017 | 日期/2017-09-26 |