時空流轉 國王的家 - 下篇
Transcending Time and Space – The King's Palace –Part 2
POSAMO has designed the classic space through the symmetry technique.
POSAMO
十邑設計掌握對稱與和諧的原則,構築古典風格兼具力與美的空間思維。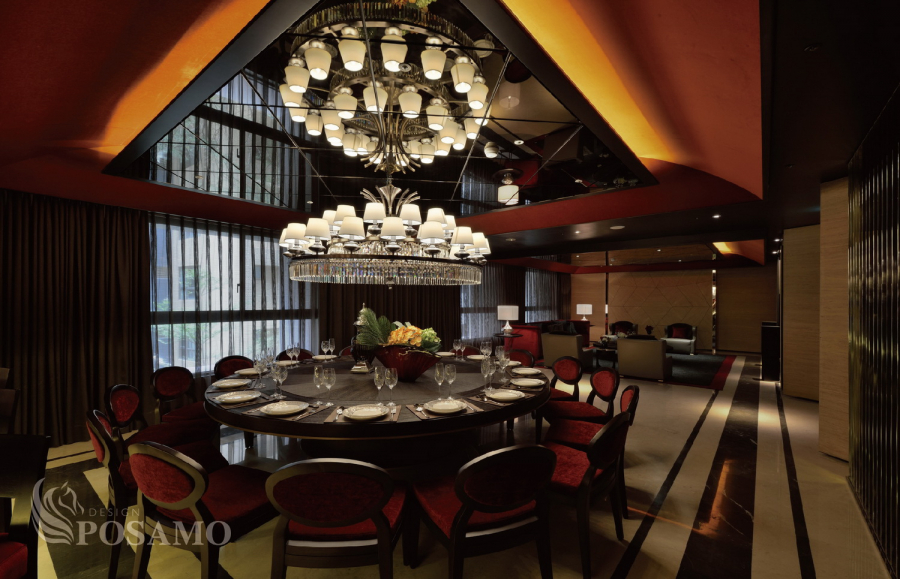 The Amber Room employs diamond-shaped glass surfaces to create a visual silhouette, where people become the protagonists in the room. The suspended chandelier complements the enormous round dining table and oval-shaped velvet chairs impeccably.
琥珀宮,藉由菱格形切割鏡面形成視覺剪影,人成了空間的主角,垂吊且耀眼奪目的水晶燈,與諾大的圓形餐桌呼應。橢圓椅背搭配深琥珀色絨布椅墊,溫潤空間低調沉穩的美學。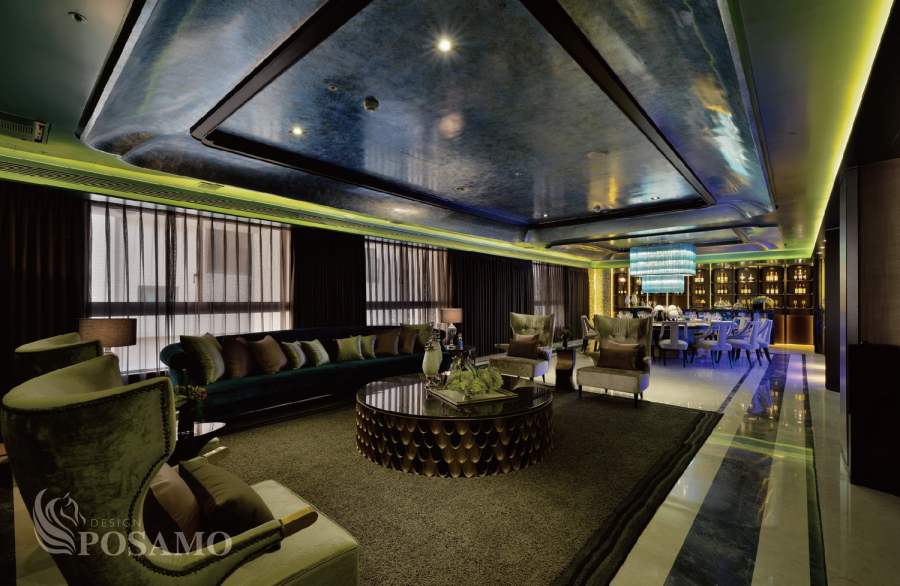 In the Crystal Palace, the chandelier cascades down the ceiling like a small waterfall that immerses the king's banquet hall in turquoise colored light. Next to the large table that can accommodate up to 16 persons, the understated, nude colored chairs emanate an aura of archaic elegance.
水晶殿,像是小型瀑布宣洩而下的燈藝品成為視覺焦點,湖水藍映照著國王的宴會廳;環繞容納十六人的大型圓桌的是如紳士般的造型椅,低調的裸色色澤,綻放優雅華麗的古典氣質。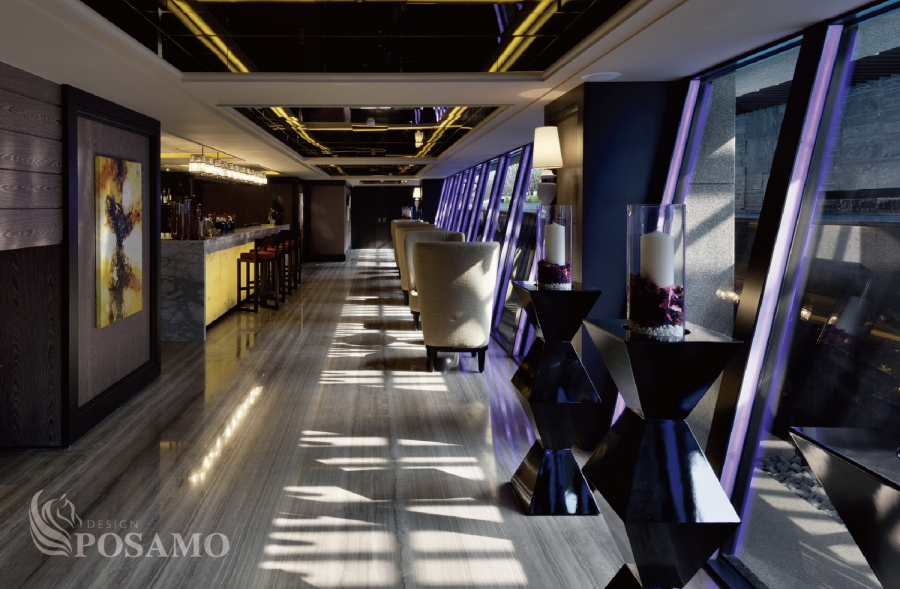 The contrasting colors of yellow and violet intermingle with the sunlight to generate a sense of futurism. Reflecting off the mirrored ceiling, the fusion of the geometric lines, lights and shadows creates an illusion of infinitely expanding space.
光梭之廊暫時跳脫古典,以科技感解放空間活力,黃與紫對比光線與陽光交織成華麗的光梭長廊。透過隱約而現的鏡面呼應,不隨俗的幾何線條,光影、虛實交錯包容,擴大向度,創造了無限延伸的空間感。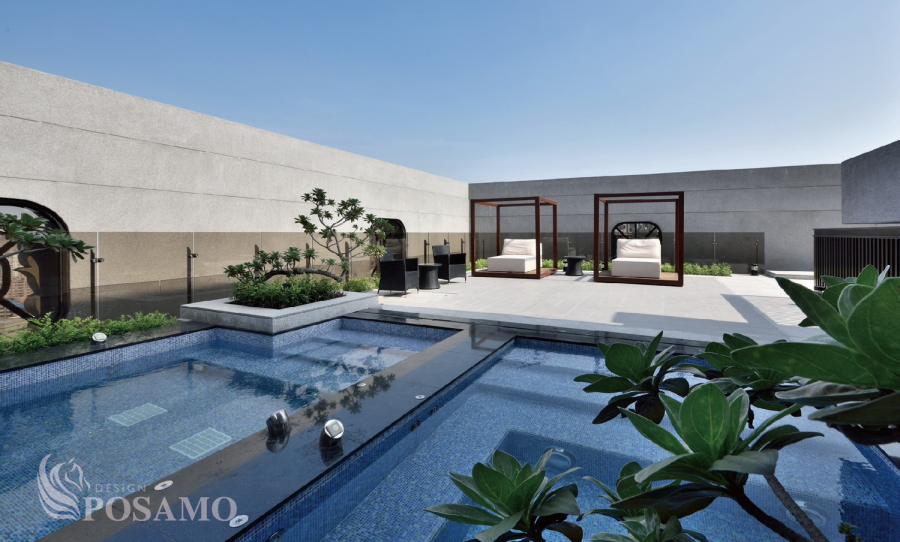 As the azure sky casts its reflection on the spa pool of Highwealth Construction's The King's Palace 2 in Kaohsiung, the verdant surroundings create a relaxing and carefree ambiance.
興富發高雄國王傳奇2 的湛藍 Spa 池,反映藍色的浪漫天光,被四周綠意包圍,令人心向神往。
| | |
| --- | --- |
| Editor / Creative and Research Department | 編輯/十邑創研部 |
| Date / Oct12, 2017 | 日期/2017-10-12 |