As morning dawns, all life awakens. A plump rare black peony opens up a luxurious feast at the lobby of the World Landmark in Hsinchu.
晨起,萬物方甦,一朵圓潤飽滿的珍稀黑牡丹,於新竹富宇權峰大廳鋪展一場華麗的盛宴。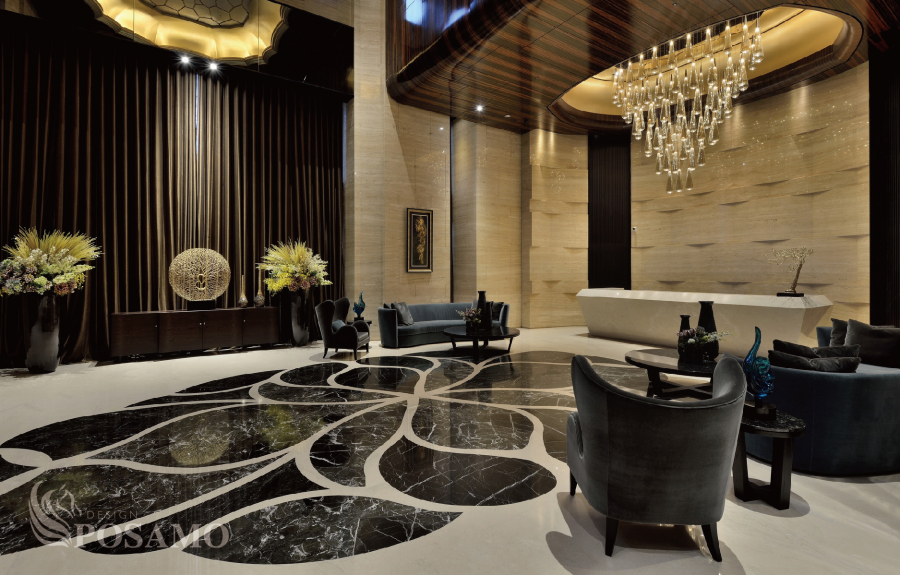 The Black Peony : Blossoming Feast.
Each space is like a person, with distinct facial expressions. The design is motivated by the breakthrough of spacing. Due to the need for structure, different heights are arranged. The ceiling of the reception desk is like waves of a cloth mantle that is spread open, flying upwards and then falling downwards.
黑牡丹 綻如一豪宴
每個空間如同每一個人一般,沒有一模一樣的表情,設計的原動力是空間的突破,結構上的需要,壓低拉高,接待櫃台的天花板猶如抖開布幔般起了個大波浪,拋上後下折。
The main lighting is inspired by the morning dew, forming on and falling off the leaves, linking into sparkling and transparent artworks. Although the morning dew disappears in an instant, nature is captured by the creativity of POSAMO and preserved for eternity.
以朝露為靈感創造的主燈,水氣凝結的露珠從葉片滑落,串連成一顆一顆閃亮透明的藝術,早晨的露珠稍縱即逝,經由POSAMO十邑設計的靈巧捕捉,留下自然的永恆。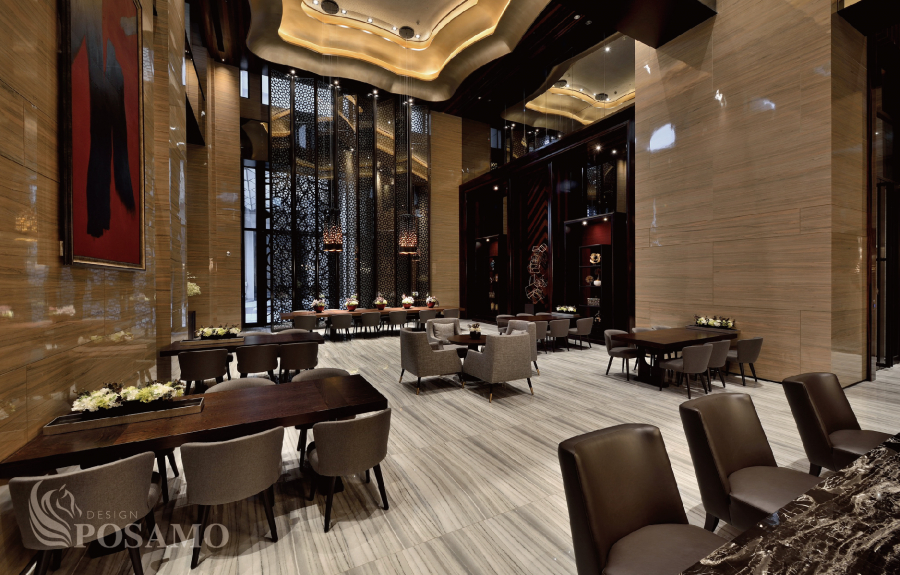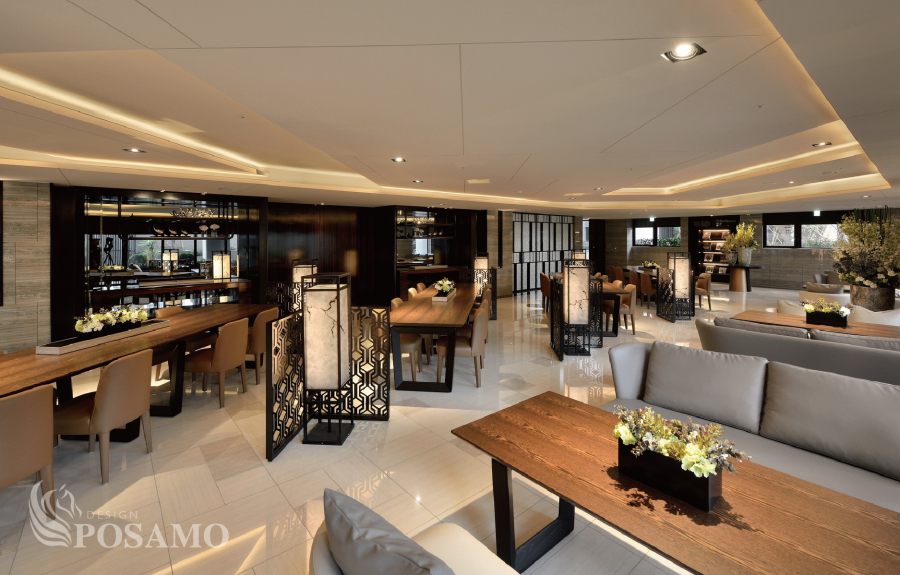 The luxury hotel apartment is combined with an all-day brunch restaurant. Without excessive colors and decorated with pastel brown shades, camel chairs and etude sofas are selected to set off the scene, while the rustic wooden tables are arranged in a
V-shaped pattern to make the most of the space to give spacious seating areas and increased comfort and seclusion when dining.
頂級飯店式住宅結合brunch的全日餐廳,沒有多餘的色彩,以帶點粉色的淡沙棕鋪陳,選用襯托空間氣質的駝色單椅及大象灰沙發,質樸的木桌V字形排列而成更完整的用餐空間,座位間距寬敞亦提升了用餐的舒適與獨立性。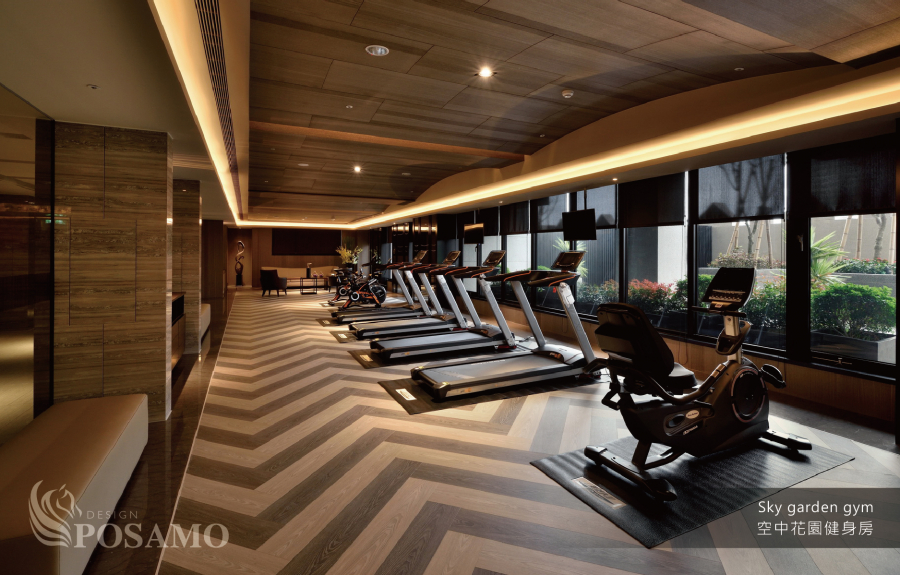 | | |
| --- | --- |
| Editor / Creative and Research Department | 編 輯 /十邑創研部 |
| Date / Apr 26, 2018 | 日 期 /2018-04-26 |