昇陽 十里華公設——爵士樂音,悠揚時光
Jazz Music and A Moment of Leisure—Gentry Mansion
You can see some bold brown lines embedded on the ground. The design looks just like you heard the sound of Jazz. The engraving of the marble wall brings vitality and strength to the lobby. It feels like the notes on a keyboard, floating along the hallways. With this amazing music, it creates a humanitarian ambiance for the design of this public facility as you feel its texture built into the hustle and bustle of the bazaar near Songjiang Nanjing District.
爵士樂音化身為棕褐色線條,於地面穿梭舞動。大理石牆面雕刻,彷彿琴鍵、音符彈跳,為大廳注入躍動之感,在繁忙的松江南京商圈,以悠揚樂音,揮灑出深具人文質地的公設設計。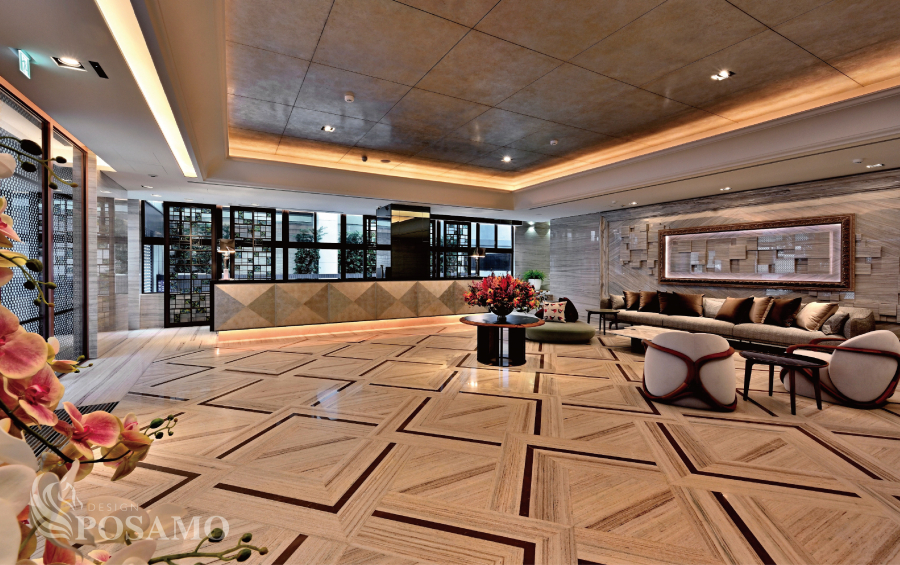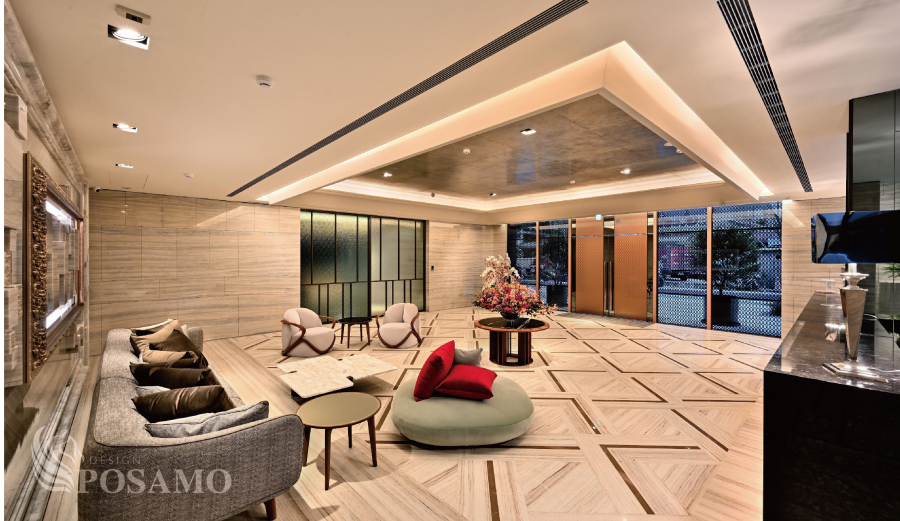 Walking upstairs to the second floor, it's easy to see through the lighting fixture featuring the champagne gold and amber gold goblets when you're in the study room. Its design looks like tides and waves, or the music that flows in the air. In such a bright space, we hope that everyone can get inspired.
拾階來到二樓,圖書室可眺望梯廳香檳金、琥珀金高腳杯燈具,如浪潮起伏,亦如樂音流淌、盪漾,在明亮的空間裡,期待各式靈感被觸發、點亮。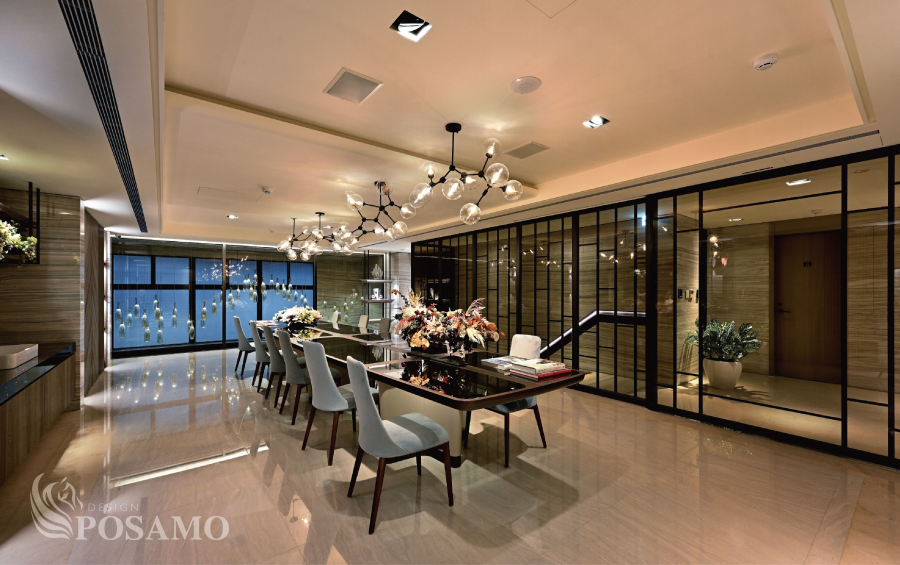 The private gym features a wooden tone to match the metallic objects, briskly integrating a couch into the walls where you can put your personal belongings. A brown mirror was embedded into the wall to enlarge the space. It creates a line of flow so that you can walk around the room.


健身房以木質調搭配鐵件,將臥榻巧妙崁入置物牆面中,並以茶色鏡放大空間,讓動線更加簡潔流暢。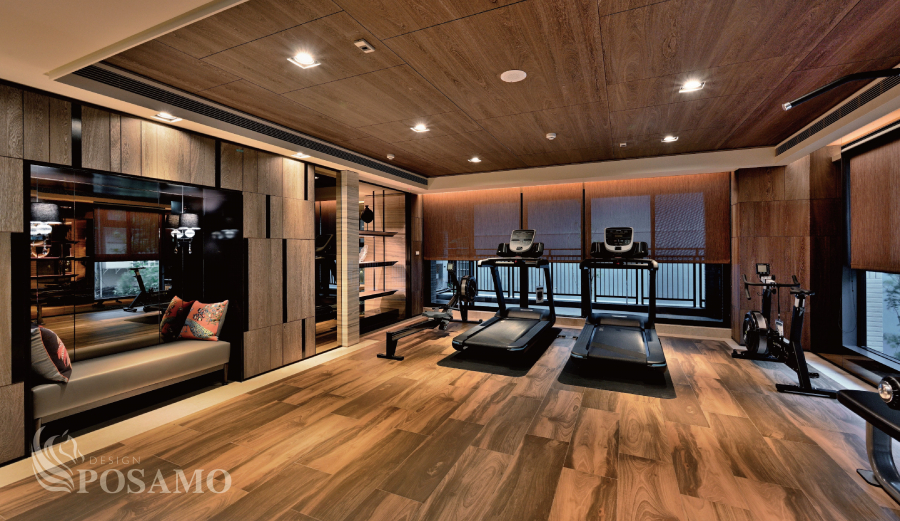 Walking into the private sky tea house, you can see there's a dark bronze wooden compartment partition in front of the vista and wooden ceiling partition. Behind the compartment partition, you can gaze upon the bamboo forest outside the mansion. Now you can get away from the city and enjoy a cup of tea while listening to the stories of your friends or families, and enjoy a moment of Zen art under the cozy lights.


步入空中茶席,天花板與端景的古銅色隔柵,蘊藏竹林搖曳的風景。隱身城市一隅,在暈黃溫暖的光影陪伴之下,聆聽繁華世事,細細品味茶香繚繞的禪境時光。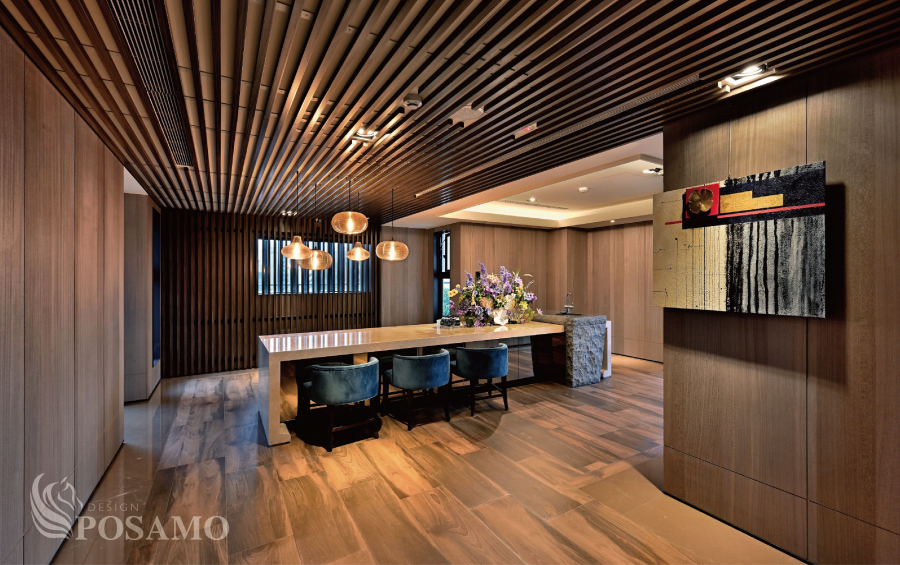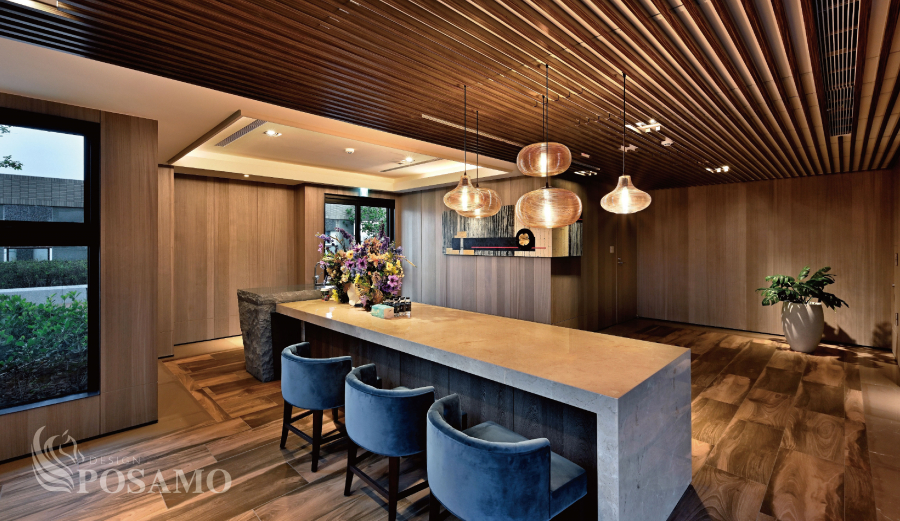 | | |
| --- | --- |
| Editor / Creative and Research Department | 編 輯 /十邑創研部 |
| Date / Jul 23, 2020 | 日 期 /2020-07-23 |